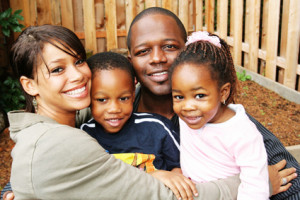 We offer a variety of training and mentoring programs designed to help individuals and families function better and build closer relationships. Our advisory services, workshops, and programs address such issues such as managing stress, dealing with conflict, and influencing families, churches, communities and nations. Our covers counselling for couples, families, and individuals. Other areas that we support marriages and families include,
anger management
stress management
balancing life and work
workplace programs and workshops
community services for young mothers
educational assessments
fatherhood and motherhood
local government-sponsored parenting seminars
loss of a personal relationship
The word of God states many simple and effective promises to assist Christian families obtain their provisions at the point of need, provide money in their pockets, improve family life style and save their time. However, there are three major issues facing Christian families living from pay check to pay check. 
Firstly, most families have a constructive intent to improve things but need help in identifying what to improve and how to improve it.
Secondly, families often do not know what kinds of help to ask God for; they need to be helped to know what kind of help to seek.
Lastly, families often do not know what is wrong and need special help in diagnosing what their problems actually are.
We assists families to receive and permanently have what is theirs by:
Teaching and lectures
Seminars and workshops
Prayer sessions
Radio and television talks