I'm a Married Man Struggling with Porn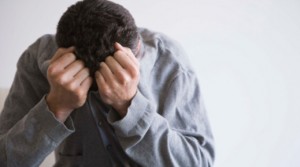 It's one thing to read all the stats about porn addiction and how many struggle with it but the bottom line is, how do we deal with it? Then there's that lingering question: am I addicted or just struggling? If you wonder where you are at with porn check out the assessments at: http://www.sexhelp.com/sast.cfm. You might not think that viewing pornography is a big deal.
How do you deal with the struggle? It comes down to three things: triggers, pathways and choices you make. Triggers at the things that get your brain thinking about porn.  Pay attention to what happens just before you go looking for porn.  Are you bored? Tired?  Has there been a  lack of sex with your wife? (If this is the excuse to you for using porn check out what Dr. Doug Weiss says about it .
Next, look at the pathway you use to get the porn. How easy is it for you to get it? Boredom and tiredness are huge factors why men turn to porn so deal with pathways. Make it difficult to get to. Put internet filters on your computer. Do whatever it takes during the times you don't feel the urge so that you protect yourself when you do. Go to www.xxxchurch.com for help.
Here is the crux of the whole deal: now that you have observed your triggers and pathways whatchoices do you make?  What will you do to change? Gary Thomas issues a challenge that made me wonder if husbands have the guts to take it on. Here is his challenge: when you are tempted by pornography do something to build your marriage by doing a service that honors your wife.
If you are thinking, "I can do that. No problem." you're fooling yourself.  In fact it is a struggle greater than men want to admit.  For me I have to admit I need strength that comes from outside of me.  I make a request from Jesus.  I need His power.  Does it work?  Oh yes, I dare you to try it.
Know your triggers and pathways. Deal with them or porn will slowly smother you and your relationships. If you are looking for some books check out: When Good Men are Tempted, Everyman's Battle, Pure Eyes and Final Freedom.
Written by Neal Black